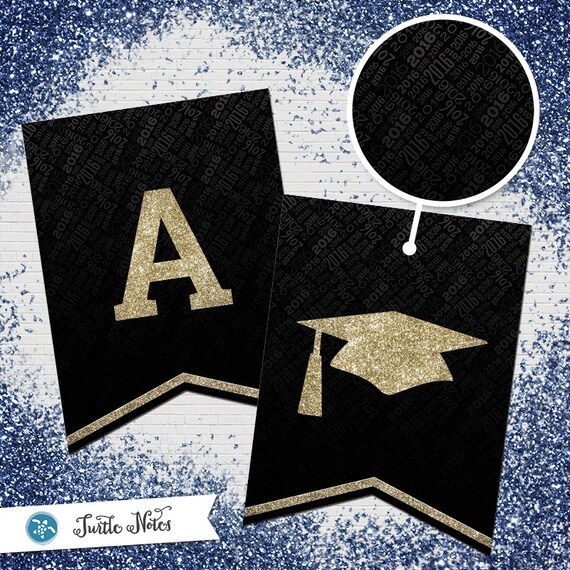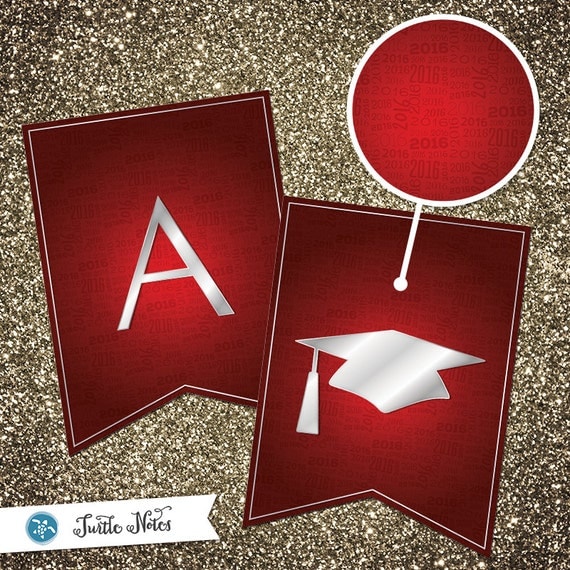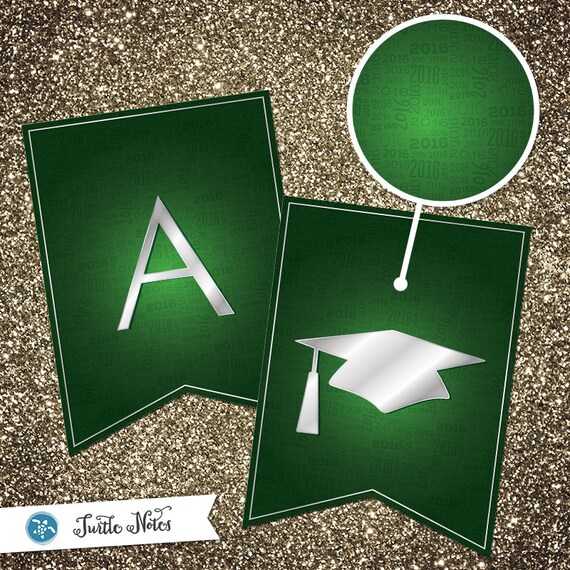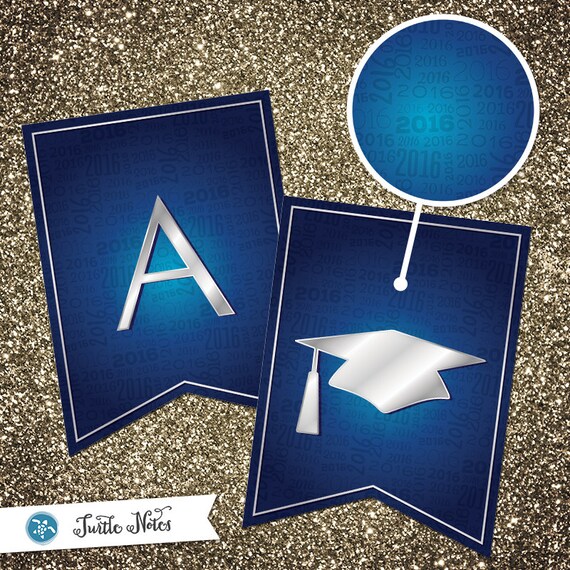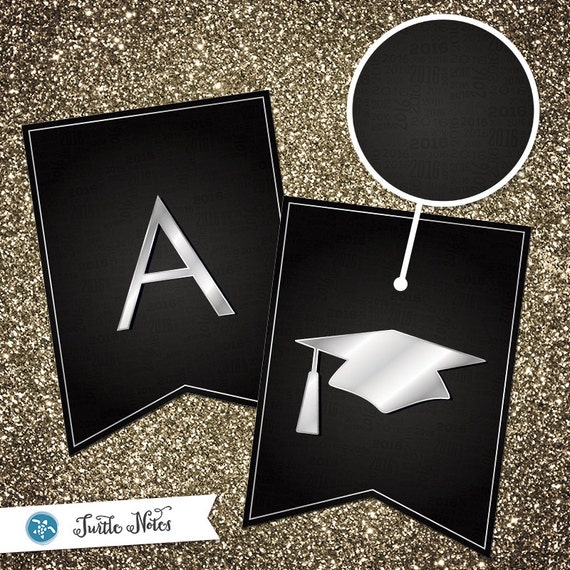 For all those recent graduates about to have that time tested Graduation party, we can help with a little decoration. We have a selection of printable banners, both large and small in a variety of colors and one with a bit of fake glitter, so no mess. Each has a subtle pattern in the background made up of repeating 2016.
You can print at home, but to save your ink I recommend printing at a printers, like kinkos, minuteman, or any local printer. Print on a sturdy paper such as a card stock so it can withstand a bit of a breeze so you don't have a fluttering banner disturbing your party, and not looking good in pictures.
You can hang up your banner at the entrance of your party, over the food table, above your photo wall, or you can even create a photo booth for your guest to pose in front of, since everyone takes photos with their phones they'll be their own photographer. Be sure to create your very own hashtag and let your guest know to use it and share their photos, then later you can put together a photo book of the event using shutterfly or other photo printer.